March 2000
MAV BABIES;
Raul and Betty Malo became the proud parents of a 3rd son named Maximilian Cristobal Fernandez-Malo March 6, 2000
Paul and Tracy Deakin are expecting the arrival of their first son Vaughn Bidochka-Deakin June 2nd, 2000
~~~~~~~ A NOTE FROM PAUL ~~~~~~~~~~
"Dear friends and fans and fritter flinging fargonians. . . o.k. that last group may be a little too specific. . . Let's just say friends,
just a quick note to let you know wahsaaaaaaaaaaaaaaaap. ( I love that commercial ) Well. . . as you may have noticed the mavs have had some down time. this seems to be the rhythm in which we work best. Record and tour for a couple of years . . . Then take time to breathe . . . Regroup and do it again. This break has been fruitful.
As i'm sure you know, babies are once again the theme. Raul and Betty have had yet another beautiful boy, Max. . that makes 3. . . i wonder . . .do martinis give off a y chromosome?
Any way look for the new sitcom starring the Malo family. . . i'm told it will be a cross between "I love Lucy" and "my three sons". just think of Desi Arnez in Fred Macmurry's role. . . and Nick as uncle Charlie. And while we're talking about y chromosomes . . .
Tracy and I are soon to be the parents of, according to the ultra sound, a baby boy. Look for the new release scheduled for a street date of June 2nd. . .under the title "Vaughn Bidochka-Deakin".
this is the working title for the project and if it sticks will most likely be found in the classical section. . . and when he grows up max malo will probably kick his ass. seriously, tracy and i are overjoyed.
As we usually do, we all have been busy with our personal music endeavors Raul has been busy working on the anxiously awaited Spanish speaking project as well as , I'm told, all kinds of new ideas. He has recently set up a secret laboratory somewhere in the deep woods of forest hills. i can't wait to hear it but i'm not going near there on a full moon.
Nick has been playing around, and with the supporting role in
"mi tres bambino's macho" he has been very busy.
I've done a few gigs and a video with David Mead. . .and if you don't have the record yet. . .you should. it's called "the luxury of time" on rca records. and with Robert, have been making some music with a couple of half-wits called kevin Montgomery and Pettibone... that's Doug Pettibone . . . He's been touring in Jewel's band for the last couple of year's and apparently it's gone to his head and he rather pretentiously dropped his first name. . . only i think your supposed to drop your last name. . . but then it would just be . . . . . Doug. . . ladies and gentlemen . . .KEVIN MONTGOMERY AND DOUG!!!!!!!!!!!! . . . . no . . . i guess he's got it right. anywayyyyyyyyyyy, they also have a great cd out available on the internet only @ mp3.com. check it out.
I'm sure you've heard from Robert, but he has been writing, doing SWAG recordings and gigs, doing more music for children's videos and i'm sure some things that he hasn't told his best friend about. . . . I think the only reason he asked me to do the kevin montgomery and Doug gig was because his bitch drummer Ken Coomer from WILCO was out on the road. . . at any rate, all this outside fun stuff is what i believe makes the mavs fresh when we get back to doing what we
do. Having fun.
Lastly and I guess primarily I want to put a note out about some
upcoming surgery I will be having. I know word has started to get out and I don't want anyone to worry from speculation.
On april 12 th (most likely, this could change possibly) I will undergo open heart surgery to replace my aortic valve and a section of my aorta this is a result of being born with a bicuspid, instead of a tricuspid, valve. I had surgery when i was 4 that corrected a co-arc and it was then they discovered the defect.
I have known all my life that someday i would have to have this done and that day has come. There is risk but the odds are greatly in my favor, and to help the odds i am traveling to cleveland which has the #1 cardio-thorasic hospital in the u.s. this will put me out of action as far as drumming goes for about 8 weeks.
Robert will be going with me and will let everyone know the outcome as soon as he knows.
I'm sure I'll be fine, but whatever the outcome, know that
you all have been part of making these last ten years a dream that most do not get to experience. For that and the kind thoughts and prayers you may send my way on April 12 th, I will always be grateful. . . well . . . now you know why my favorite song has been "this broken heart". I crack myself up sometimes."

Love, Paul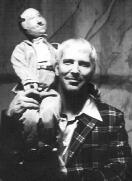 TOUR DATES
---
none at this time
CLASSIFIEDS

---
WANTED:
Mavericks CMT Artist Showcase from early 1996 video :mmedalen@wtsc.wa.gov
WANTED:
mavericks penpals DENY2059@aol.com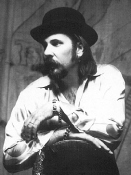 ---
NEWS FROM UK
2000 HMV British Country Music Awards (supported by Country Music People). The Mavericks are
nominated in the International Group/Duo category, along with Brooks & Dunn, Dixie Chicks and Lonestar. The winners will be announced in the April issue of HMV Choice, the retailer's new music.
---
- little Max Malo gets his first UK press: a line on page 6 in the "Down The Wire" column congratulates Raul and wife Betty on the birth of Max on 6 March.
Magazine of Country Music People
---
The BBC are showing five episodes of the "Later" show - Monday-Friday, 10-14 April, the one on Tuesday is the show where Wilco appear. (everybody check out Ken Coomer on drums - part of that merry band of musicians, SWAG...
The Friday 14 April "Later" show includes The Mavericks (show recorded and broadcast May 1999)
---